Align & Revive
Cultivate the precious light within
Join a class today
First class is 15,- Chf
WEEKLY CLASSES

Monday 5:45 p.m. – Online Hatha Yoga on Zoom (Booking mandatory)
Tuesday 6:15 p.m. – Hatha Yoga @Herstreet in Eaux-Vives & Zoom
Wednesday 7:15 p.m. – Yoga Nidra & Sound baths @Espace de quartier des Eaux-Vives. Community class
Thursday 12:15 p.m. – Yoga in Carouge – rue Alexandre-Gavard, 30. Confirmation via message.
Friday 7 a.m. –  Sports Club Usine – Beyond Yoga – rue Bovy-Lyseberg, 3-5
Saturday 5:45 p.m. – Online Hatha Yoga on Zoom (Booking mandatory)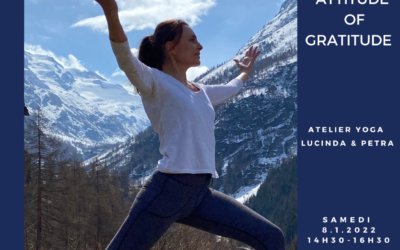 U'SHINE YOGA WORKSHOP Join me on Saturday January 8 from 2:30 p.m. to 4:30 p.m. to open the heart zone, take care of yourself and calm the mind. During this workshop we will work around Anahata chakra. You can register by sending an email directly to the Usine sports...